How to Track Traffic and Conversions with Influencer Marketing Campaigns
Whether Influencer Marketing is effective or not is not in question anymore, because it definitely is. However, because influencer marketing can be used to achieve other goals aside from sales conversions, it can be an absolute nightmare to track and measure the effectiveness of your campaigns.
With that in mind, we have put together some of the best tips out there to help you do just that. We encourage you to keep reading to learn the best practices to effectively track traffic and conversions with Influencer Marketing Campaigns.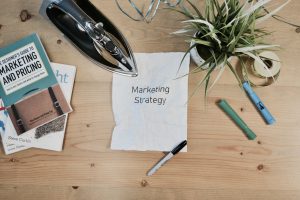 Start By Defining Clear Goals For Your Campaigns
As with pretty much any Marketing Campaign, you need to set the KPIs that are relevant to your brand and then correctly map them.
When it comes to Influencer Marketing, there are several KPIs that you could track, depending on what you want to achieve with that said campaign. Let's look at some examples:
Brand awareness
Engagement
Traffic to your website
Social Media Growth
Sales
Downloads of a product
Content creation
Each of these goals would need different measurements.
If, for example, you wanted to increase your Brand Awareness, then you would need to track your impressions. If alternatively, you wanted to grow the traffic to your website, then you would need to use Google Analytics to track the number of visitors on your web, the time they spend on your site, and so forth.
So, as you can see, setting your goals straight is a must before moving on to the next step.
There's an assortment of ways in which you can measure your Influencer Marketing Campaigns' ROI
Use Google Analytics
As we mentioned previously in the article, using Google Analytics as a metrics tool can help you gain insight into relevant information about the traffic on your website. Here's how you can learn more about how to use this tool for tracking traffic to your web.
Use trackable links
This can be achieved by asking Influencers to use links that can be tracked to measure the amount of traffic to your website, level of engagement and conversions.
Create a promo code
Whereas not the most reliable of methods, providing your Influencers with a promo code for them to share with their followers, can still be beneficial to gain some insight into the conversions being driven by them.
Are you still confused and overwhelmed? Fear not, we've got you covered.
If all of the above is still a little too much for you to handle right now, you can always resort to third-party tools to alleviate the burden for you.
Here are our top 3 recommendations:
Traackr
Onalytica
Tomoson
Conclusion
Remember that there are many metrics to track, and many will not be of much relevance to you and your current goals. Try to define the goal of your campaign first and then proceed to follow the aforementioned tips to help you along this process.
And, if all of the above fails, you can always resort to third-party tools to help with this task, until you get the hang of it yourself.